Anne Le Romancier has set up a teaching and translating business  in Ewell, Surrey.  Here is an example of what she offers.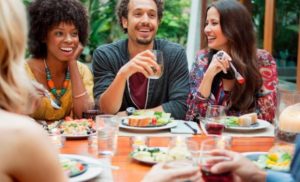 Le Café Français is on once a week in Ewell.  I pick a topic for us to discuss (chosen among your own pre-discussed preferences) and around "un café et un croissant" we have a friendly conversation.   Those get-togethers are a relaxed and friendly approach to learning French among like-minded people who enjoy all things French .  All levels of French welcome so everybody can get something out of it.  So come join us and have a go 
REGISTER YOUR INTEREST BY E-MAIL [email protected]
Le Café Français is soon to open new groups across Surrey.  We are keen to answer the need of the local communities and can create groups in your area provided there is a group of 5/6 participants coming together.